The votes are in and it was a tie between the Shifter and Thin Rich and Pretty! So I voted too and I voted for Thin Rich Pretty! Yes,  I feel so powerful, giggle. The new book club book is:Thin Rich and Pretty -by Beth Harbison
You can buy it from me  Click Here or from your local bookseller.
Grab the book, or get it ordered and I look forward to your comments. Don't forget to add your name to the book club page. Enjoy and Happy reading. The next book will be voted on approximately September 19 so lots of time to sit back and read.
Join us at the Katherines Corner book club, it's easy and fun.
Beachy Kean giveaway ends soon. Have you entered yet?
linking today's post to: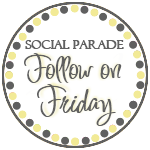 post may contain affiliate links